Search
Premium law domains target your visitors & help you rank higher in search results
Keywords
Drive traffic to your website with a law domain matching your keywords
Short URL
Law domains are easy to remember & can help build your legal branding
Backlinks
Use targeted law domains to link back to your website & increase your traffic
Legal Marketing
with Premium Law Domains
Premium law domains can help increase traffic to your website by attracting visitors searching for your keywords. Studies have revealed that domain names containing keywords searched have a 45% higher chance of getting clicked. Reputable companies such as Microsoft have concluded that people searching online have a "domain bias" towards domain names that contain the relevant keywords searched. A relevant law domain name can show potential online visitors that your website is exactly what they are searching for and help establish your website as an authority in your practice area. When a search is conducted online, a premium law domain will stand out because the exact keywords searched will be displayed in your domain indicating that your website is the most relevant option.
There are two ways for your website to be found online, either by paid advertising (search and display ads) or organic search results. With organic search results, search engines will display search results in order of relevance, based on your website content and previous engagement by people searching for the same keywords. Although ranking on the first page of search results is the ultimate objective, it's also the most difficult and time-consuming approach. Online advertising, on the other hand, is one of the most efficient and direct marketing strategies you can utilize to generate new leads. Rather than trying to rank organically on the first page, which is limited to only 10 spots, you pay search engine companies like Google to display your ads in front of the organic search results. Online advertising is extremely targeted and allows you to direct your ads to people looking for your services. Potential clients already know exactly what services they are looking for and are only searching online to find the most relevant website. This is the main difference between online advertising and other media forms such as tv or radio. With online adverting your potential clients come looking for you rather than randomly broadcasting your services to the public. These two options, however, are not mutually exclusive and should be combined to reach your marketing objectives. You can expedite your online exposure with online advertising while optimising your website for organic search ranking. Online advertising can be used in conjunction with other online marketing strategies such as optimising your website content, building keyword specific landing pages, creating engaging social media posts, and online networking.
We offer premium law domains that meet all your legal marketing objectives, whether you need to lease a domain for short-term advertising campaigns or buy one for your main website. Unlike other "domain brokering" companies, we own and manage the domains listed on our website. This allows you to conveniently buy or lease your domain directly form LawDomains.ca without the hassle or delays of dealing with a third party. When you purchase a premium law domain listed "for sale", we will transfer ownership to you directly from the registrar or work with you to build your new website. For premium law domains listed for "lease", we will redirect the domain to your existing website or create a new Search Engine Optimised (SEO) landing page using your relevant keywords. Please visit our FAQs page for more information regarding our services and do not hesitate to contact us if you have any questions.
LawDomains.ca has hundreds of law domain names that are ready to generate traffic for your website. Our marketing team continuously researches and acquires premium law domains to help our clients reach their marketing objectives and maintain a sustainable competitive advantage. Think of a premium law domain as a plot of land, the location of your land (domain) is just as important as the building (website) that is going to be developed on it. By having a relevant domain name, you will be easier to locate and will stand out from your online search competitors. Like prime real estate, premium law domains are in high demand. While some domain names have already been taken off the market, your premium law domain may still be available. Here are some recently purchased and leased law domains...
claimreview.ca

leased!

negligencelawyer.ca

sold!

murdertrial.ca

leased!

debtlaws.ca

sold!

civilclaim.ca

sold!

baillawyers.ca

leased!

collectdebt.ca

leased!

disputelawyer.ca

leased!

freeconsultation.ca

sold!

spanishlawyer.ca

leased!

settlementlawyer.ca

leased!

contractlawyer.ca

leased!

stellarlaw.ca

Sold!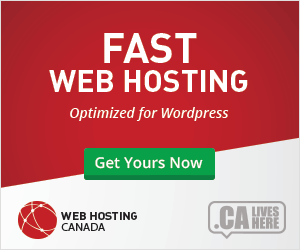 PLEASE NOTE:
We strive to provide the most accurate and current list of our law domains, however, we cannot guarantee the accuracy or availability of all domains listed due to human or technical errors. All domains listed on LawDomains.ca are intended to be used as a guide only. Please contact us to confirm availability prior to completing your purchase. We reserve the right to cancel a domain lease or purchase if the domain selected is not available for any reason. In the rare instance that a domain listed on LawDomains.ca not available after it has been leased or purchased, we may offer you a similar premium law domain or provide a full refund at your discretion. All law domain names listed "for sale" or for "lease" are subject to LawDomains.ca's Terms & Conditions.
All domains listed for "lease" on LawDomains.ca can be leased on a monthly or yearly term. Yearly domain leases are available at a discounted lease rate and will require a "Domain Name Lease Agreement" for a minimum term of twelve (12) months. Upon request by the lessee, select law domain leases, at LawDomain.ca's sole discretion, may be available with an "Option to Purchase". Monthly domain leases are available for lease on a month-to-month basis directly from LawDomains.ca website via PayPal's secure automated billing system and can be cancelled anytime by the lessee. If a monthly domain lease is canceled by the lessee prior to end of the lease term we will revert the DNS back to LawDomains.ca at the end of the monthly lease term and no refunds will be issued for any remaining days of the month prior to your monthly lease end date.
All domains listed "for sale" can be irrevocably purchased directly from LawDomains.ca. As domain names are a non-tangible asset, we cannot issue any refunds, partial or in full, once a domain name purchase transaction has completed and ownership has been transferred. Therefore, all premium law domain name sales are final. Ownership of the domain name will be transferred from the registrar to the new owner directly by LawDomains.ca or via an escrow service.
Please visit our FAQs page for more information regarding our services and do not hesitate to contact us if you have any questions.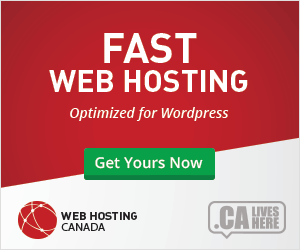 LawDomains.ca
Contact Form
8171 Yonge St. Suite 302 Toronto ON L3T 2C6